CREATIVE PROTESTS ON WORLD BANK ACTION DAY 2021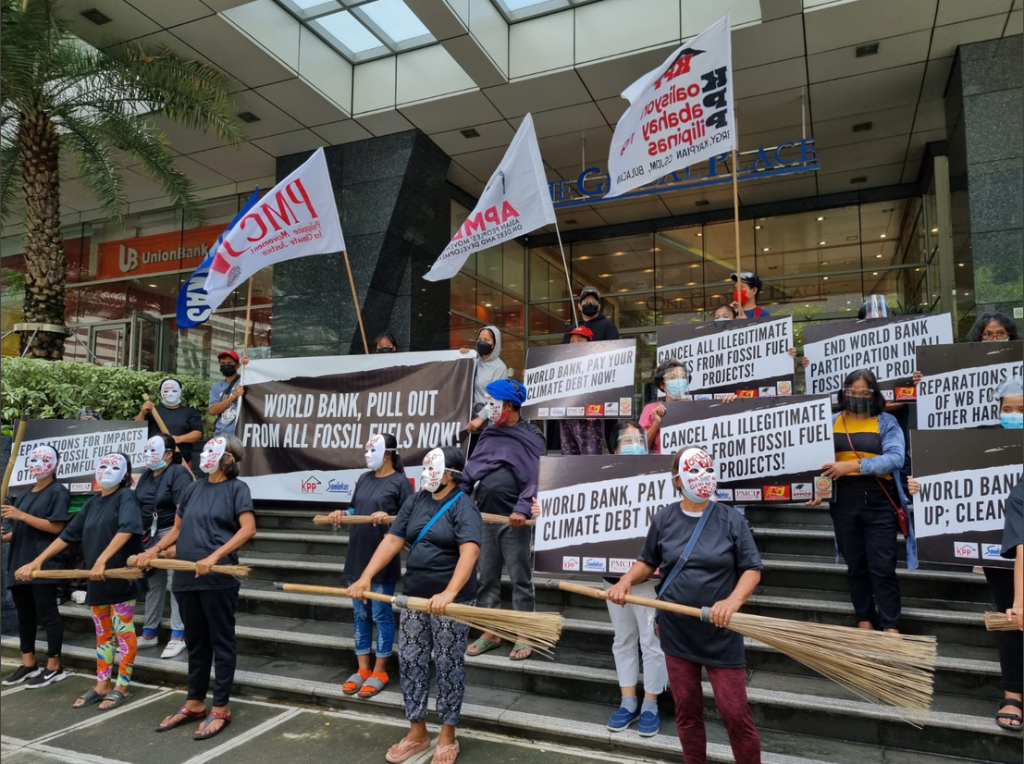 Protest in Manila, Philippines, by Asian Peoples' Movement on Debt and Development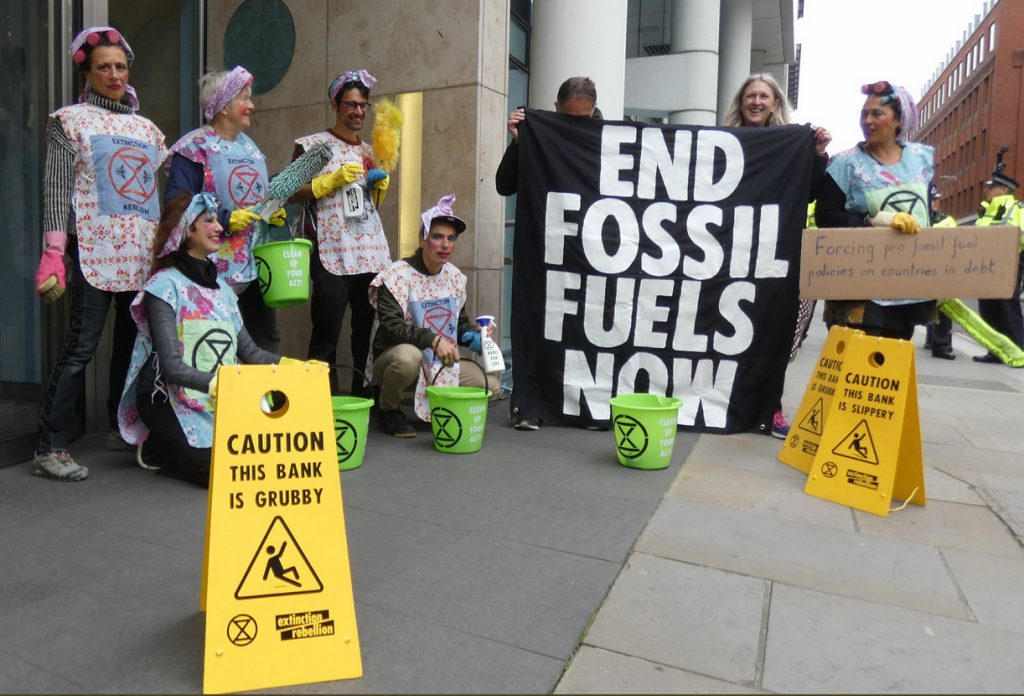 Extinction Rebellion in London trying to clean up the filthy oil stains outside the World Bank office.
Complaint filed in Uganda against the World Bank for indirectly backing the East African Crude Oil Pipeline (EACOP).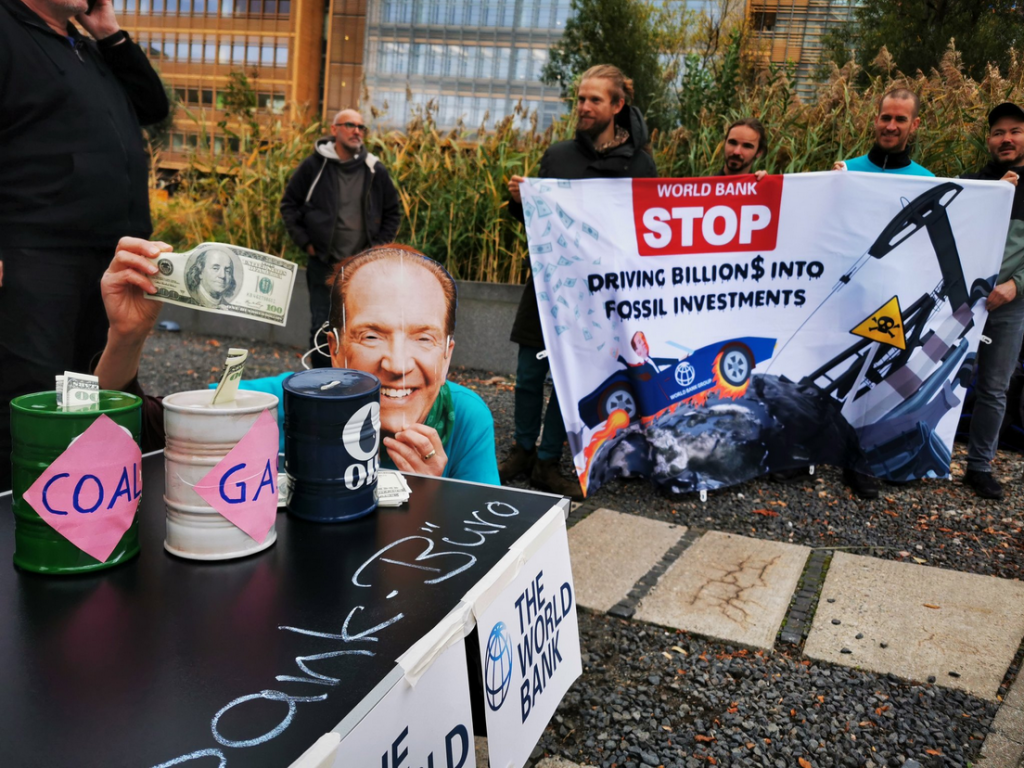 "Pop up World Bank Office" in Berlin by Urgewald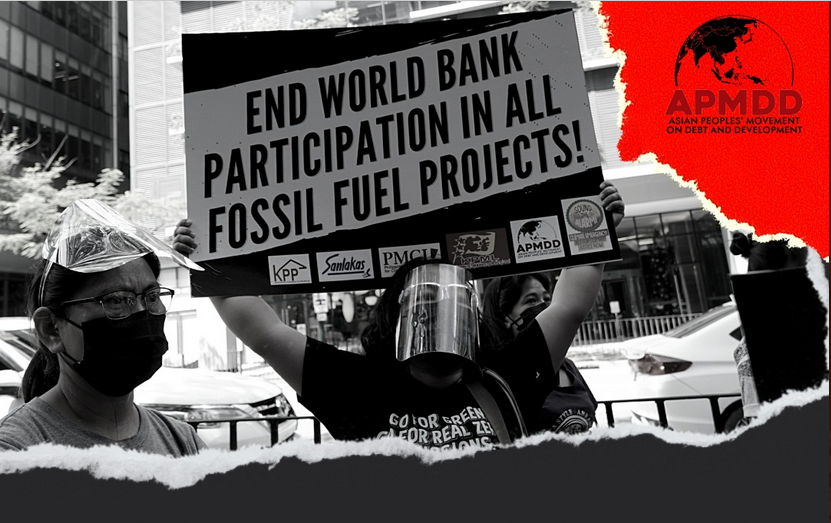 Protests in the Philippines, Pakistan, India, Indonesia, Bangladesh and Thailand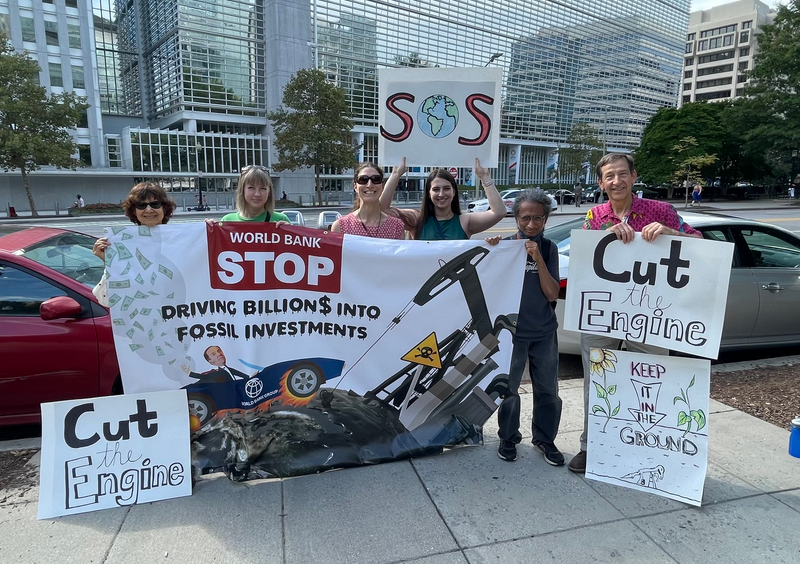 Protest at World Bank headquarters in Washington D.C.
We are going to bombard the World Bank with several forms of protest, ranging from a Twitterstorm to local actions at the World Bank's offices. For an entire day the World Bank will be confronted with our messages and protests.
Our Toolkit provides you with material and background data.
EVENT
In the lead up to the World Bank Action Day, hear from panelists from around the world calling for an end to World Bank fossil fuel finance. This Wednesday, October 13! Register here
BEST OF WORLD BANK ACTION DAY 2020