World Bank Action Day 2022
HIGHLIGHTS OF THE WEEK 2022
Check out some of the highlight from the World Bank Annuals Week and the World Bank Action Day in Washington D.C., Bangladesh, Indonesia, Pakistan & the Philippines.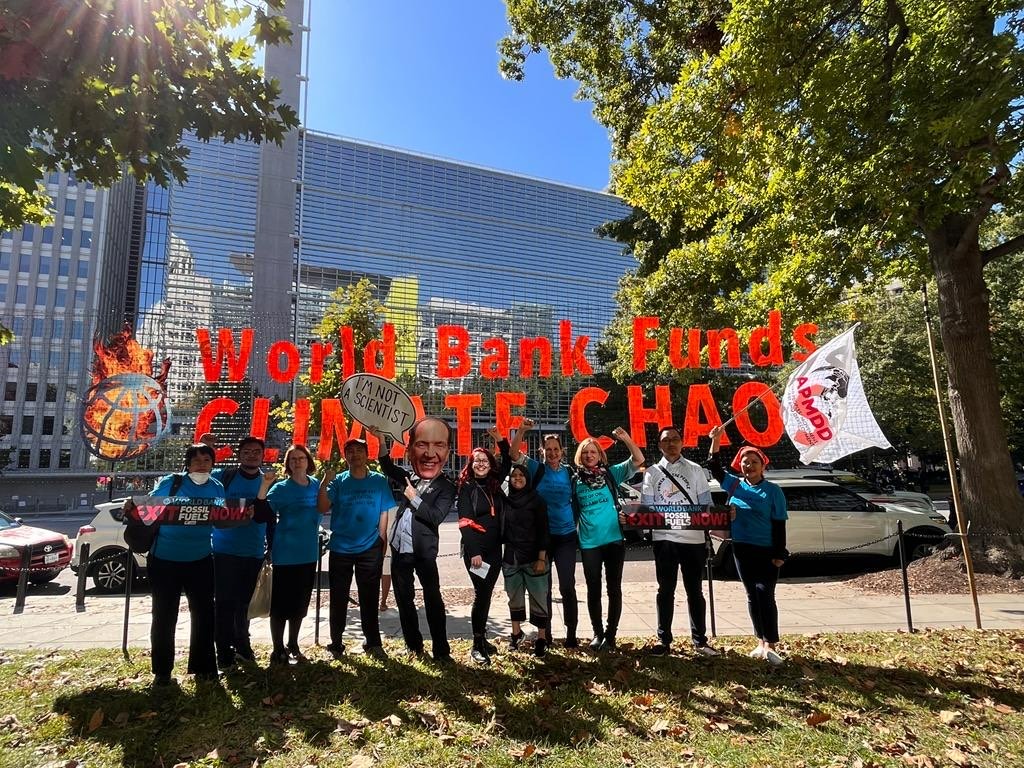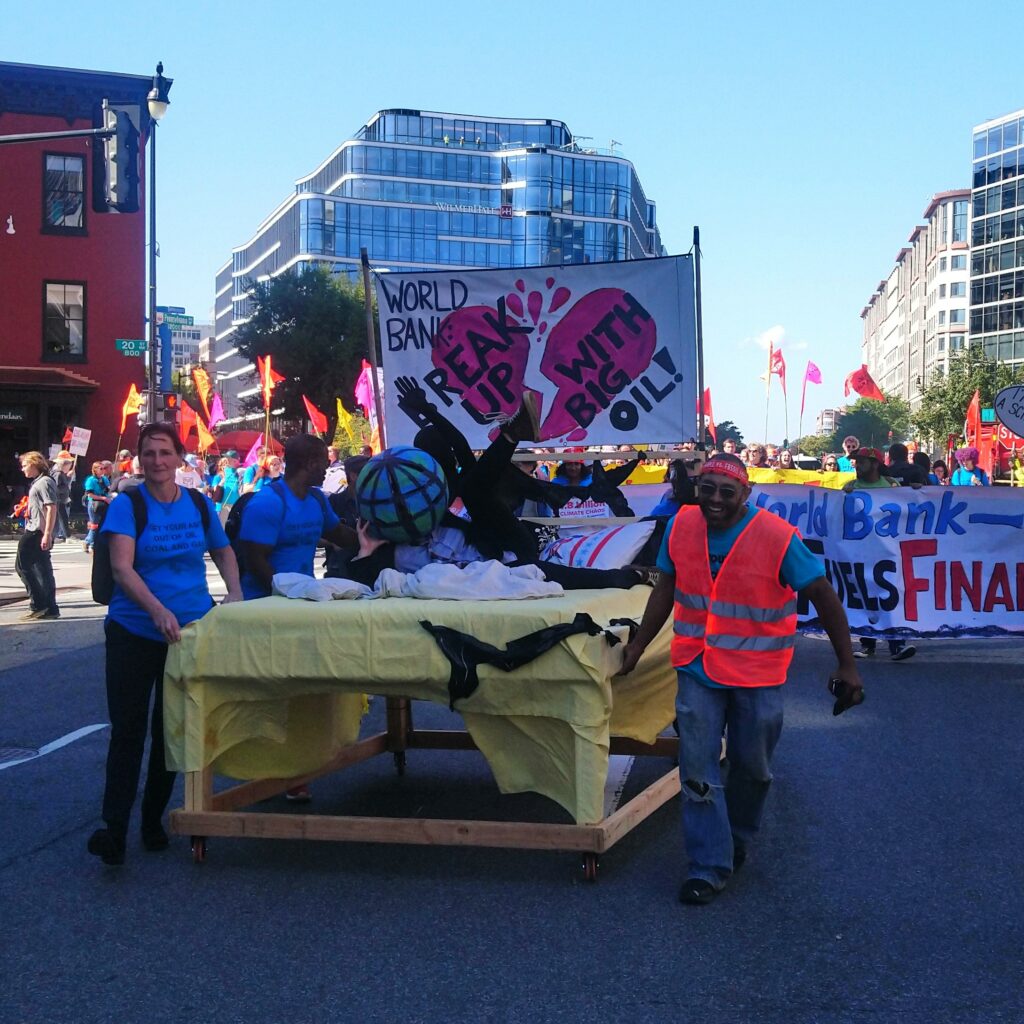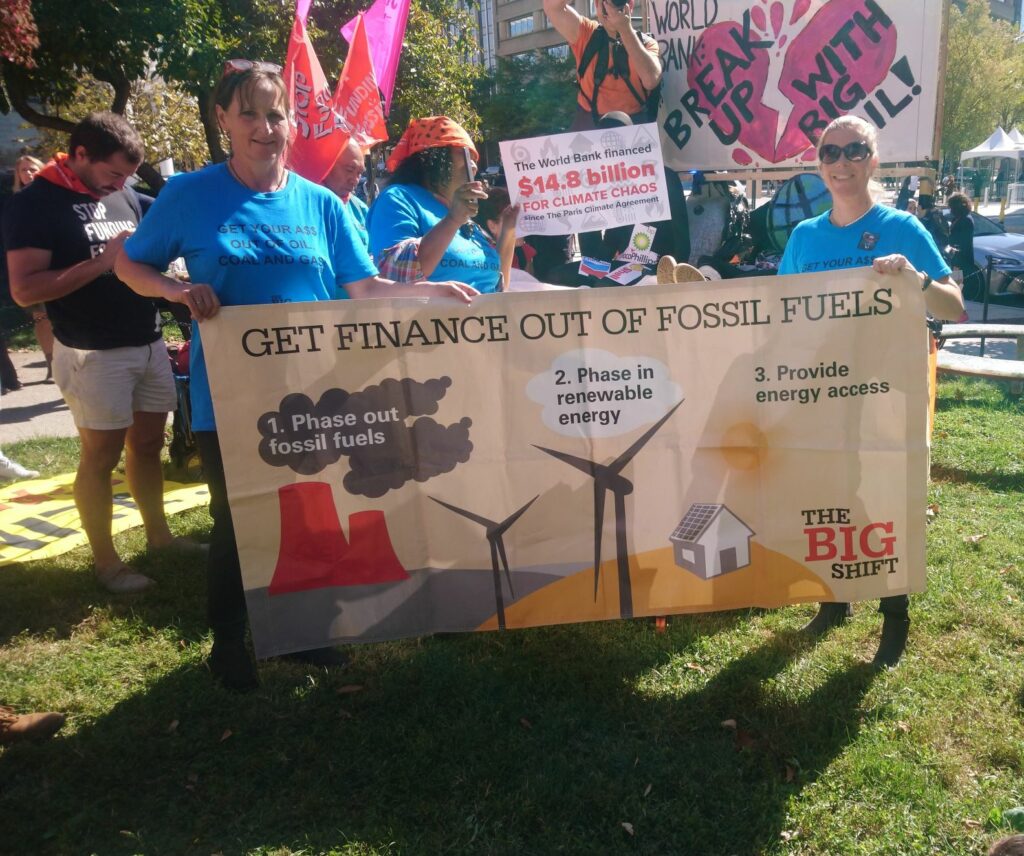 Protesters with "dirty bed" between WB and Big Oil (left)
Activists demanding three key  phases to get out of fossil fuels (above)
Photos by: CAN-I
With our actions around the globe we demanded the same thing:
Get out of Fossil Fuels, NOW!
Actions in Bangladesh on October 14th
Entire streets paved with banners and concerned citizens.
Photos by: BWGED, CLEAN Bangladesh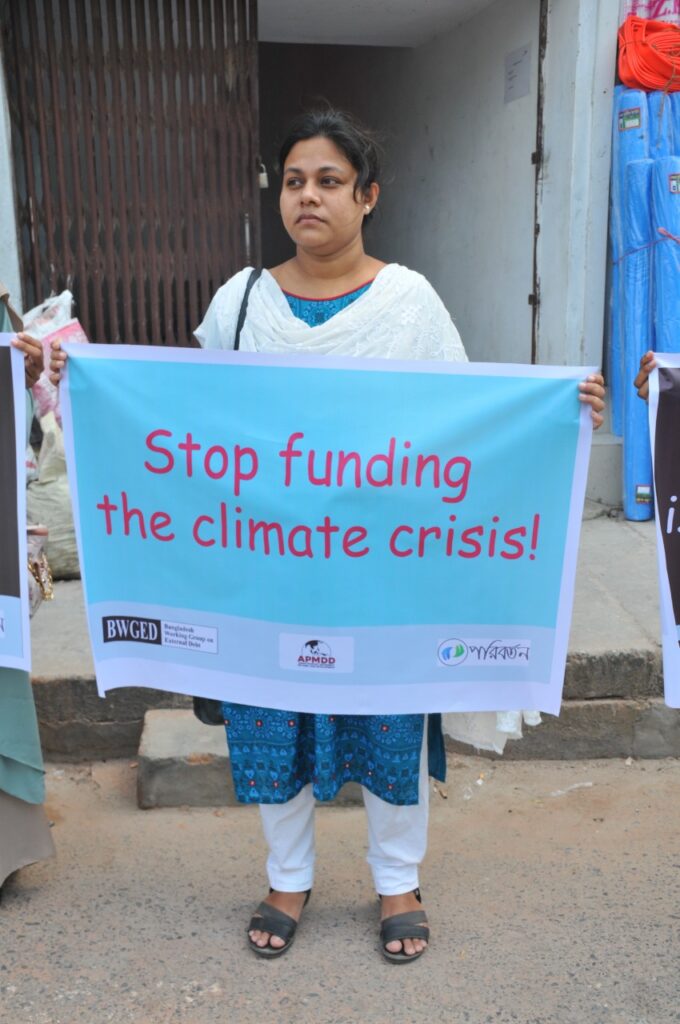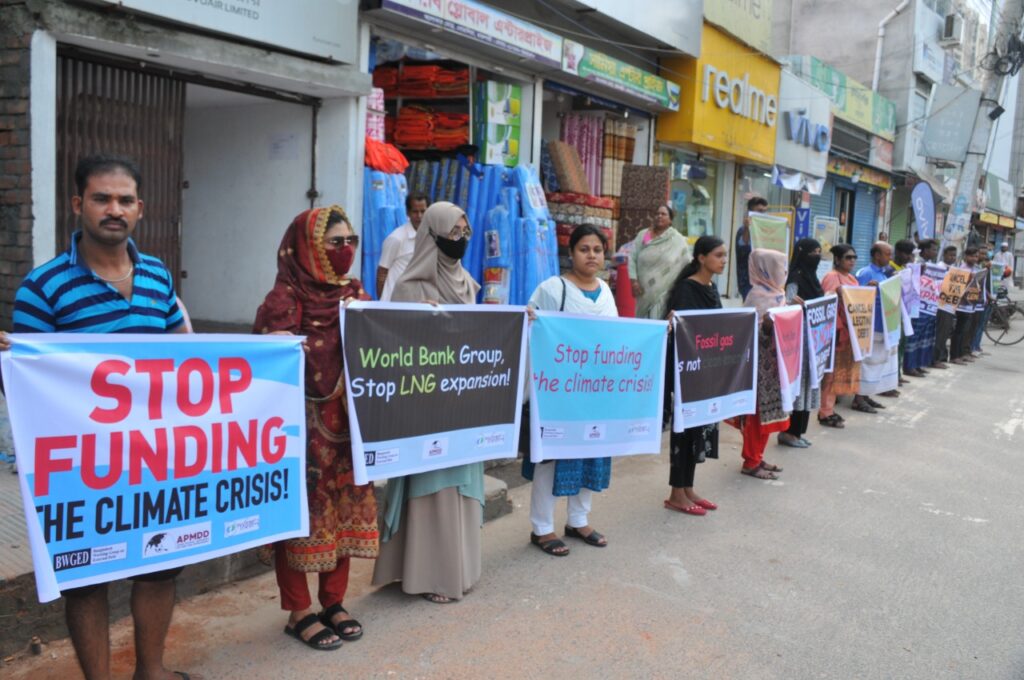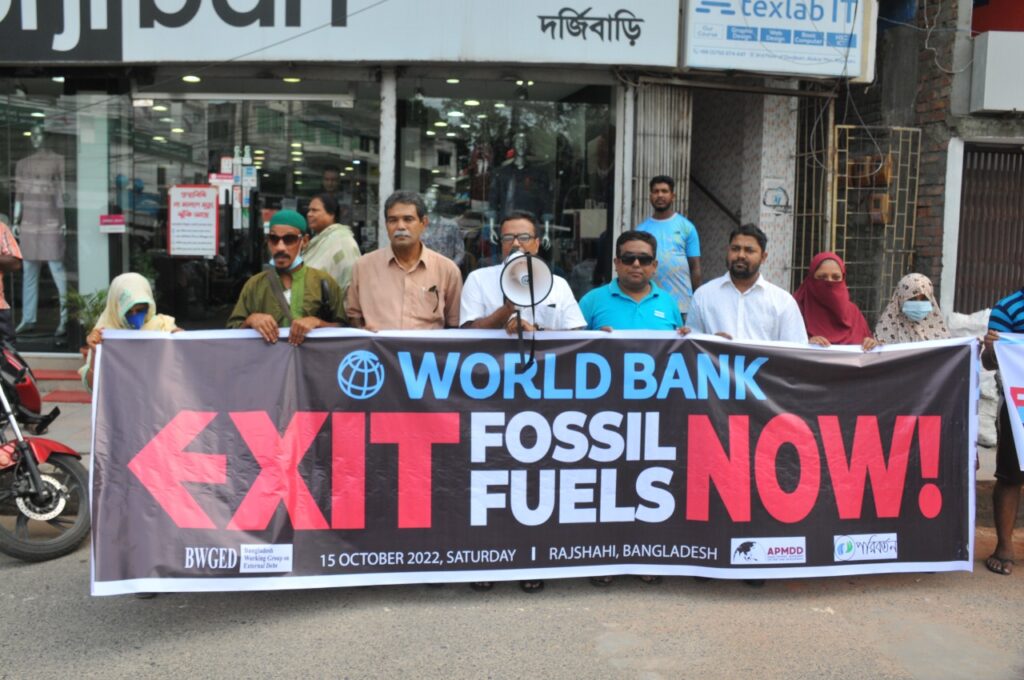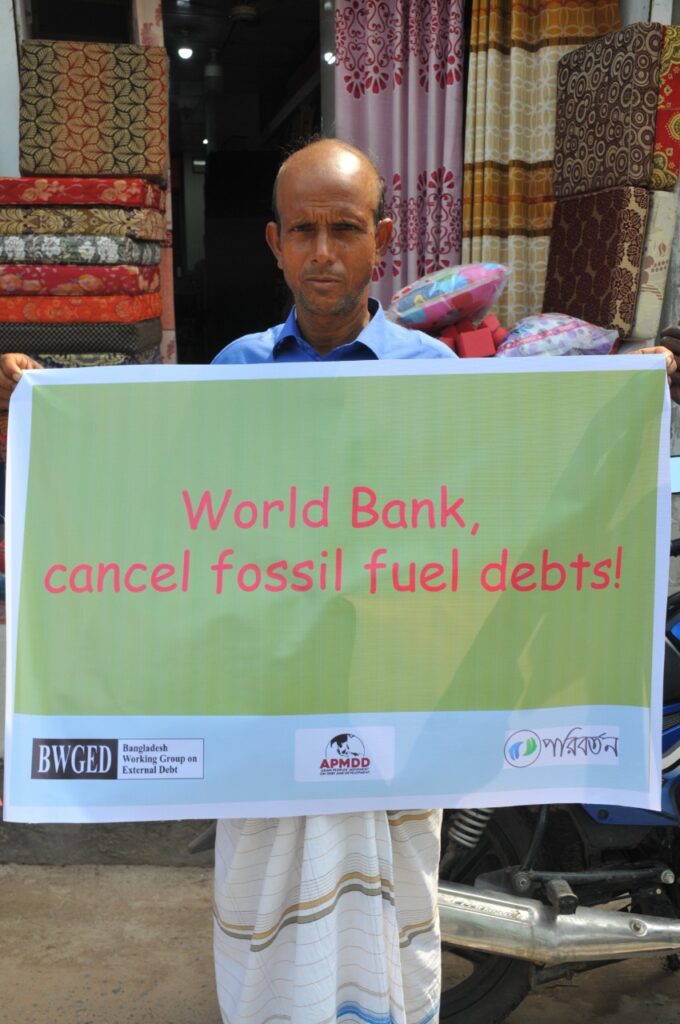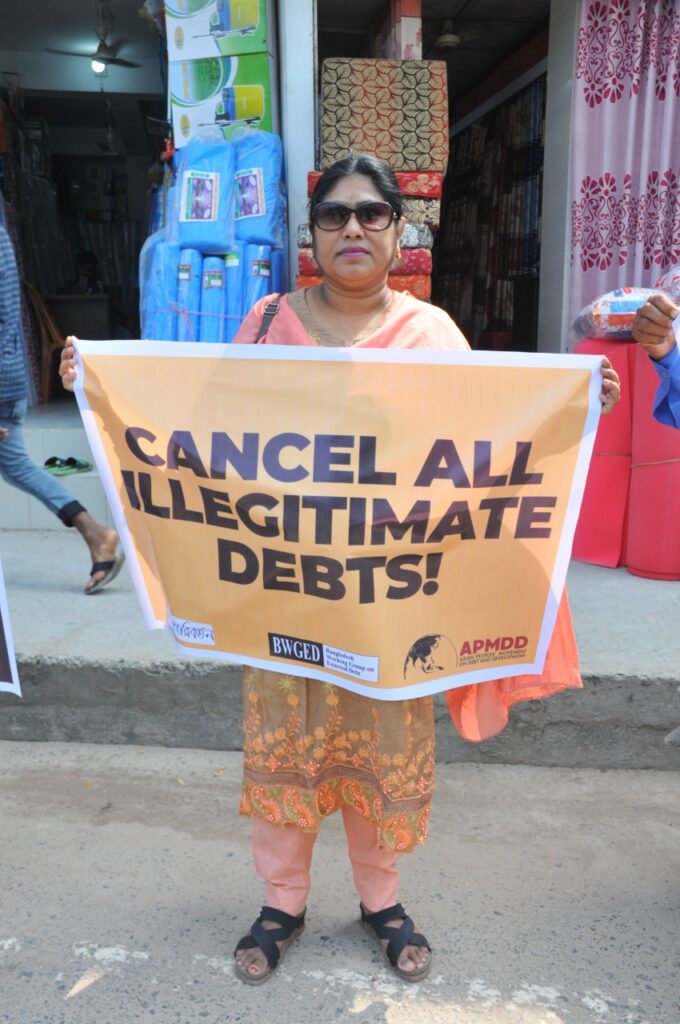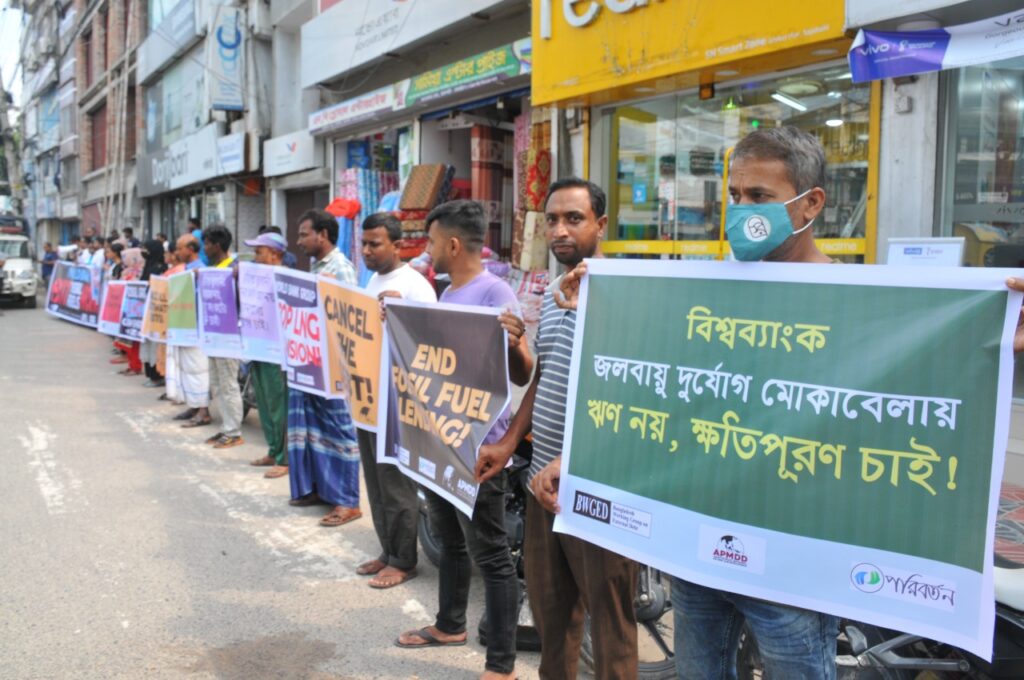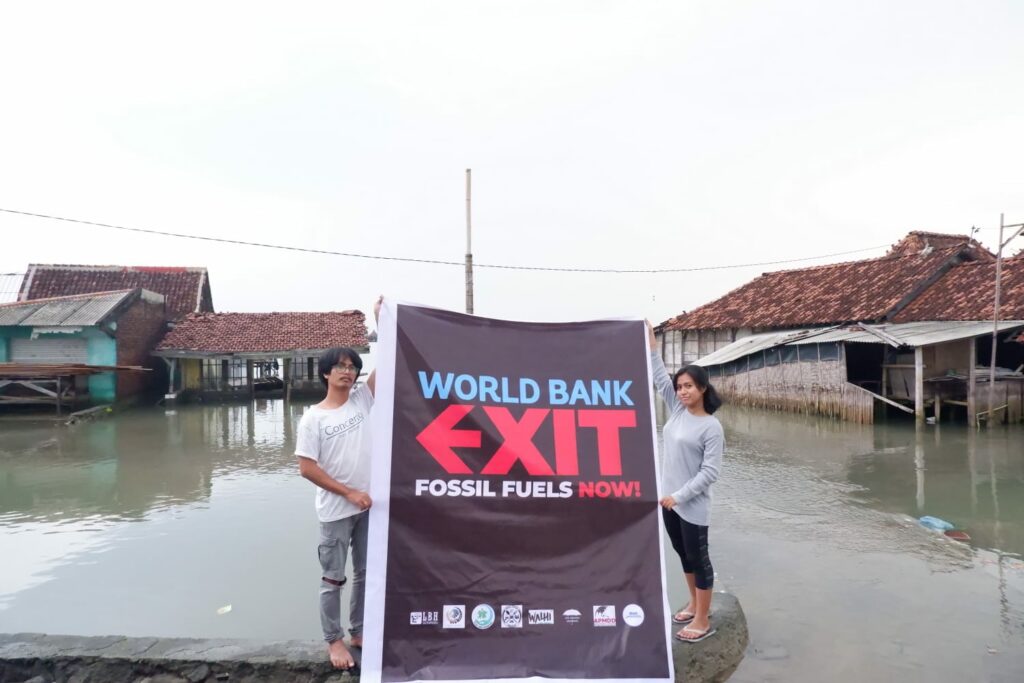 Actions in Indonesia on World Bank Action Day!
Flooded streets |demands to exit fossil fuels from boats | concerned citizen raising awareness
Photos by: KRUHA
Actions in Pakistan on World Bank Action Day!
Concerned citizens protesting the World Bank Group
Photos by: Pakistan Kissan Rabita Committee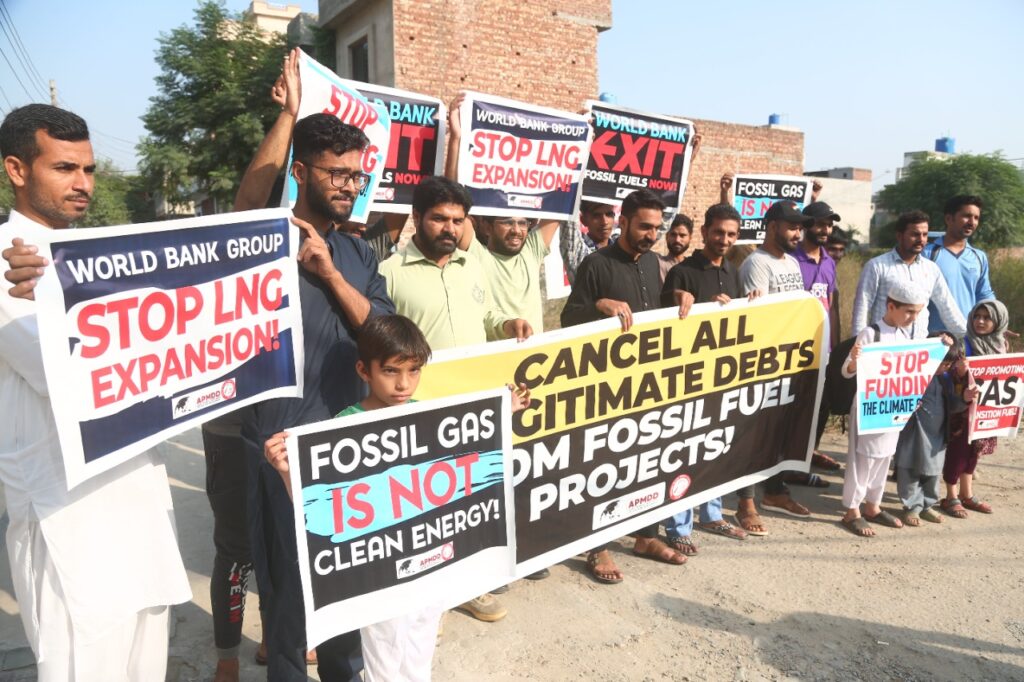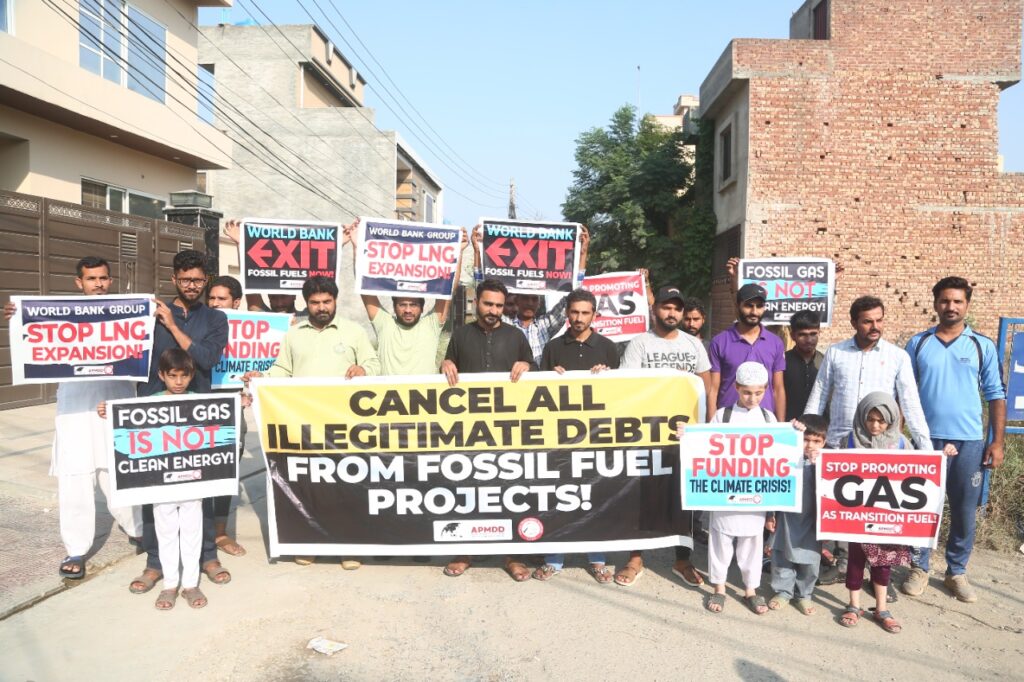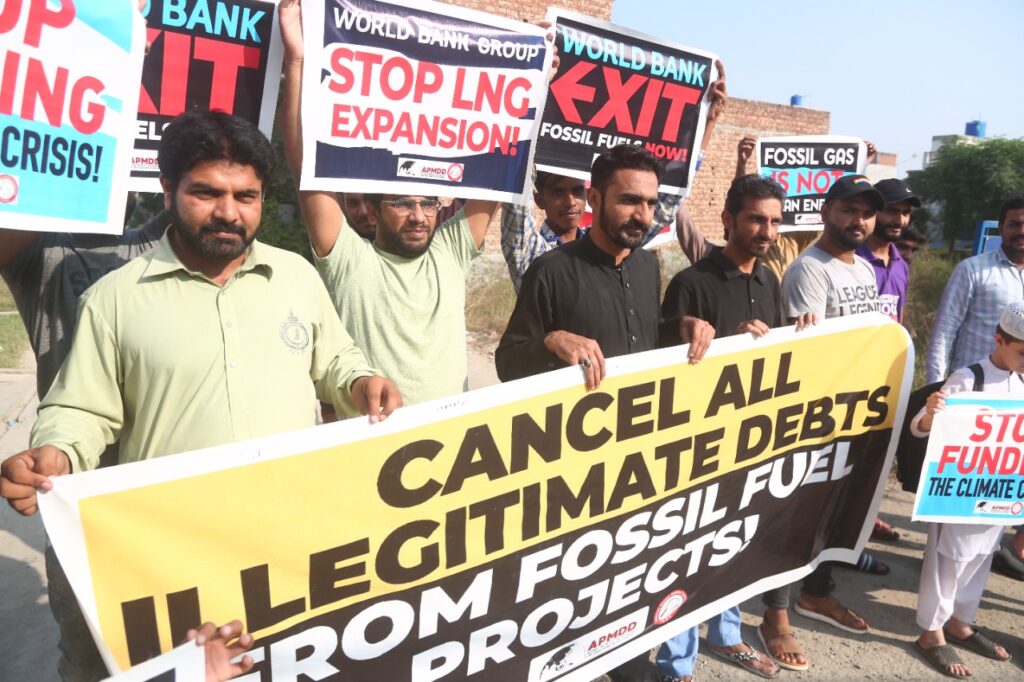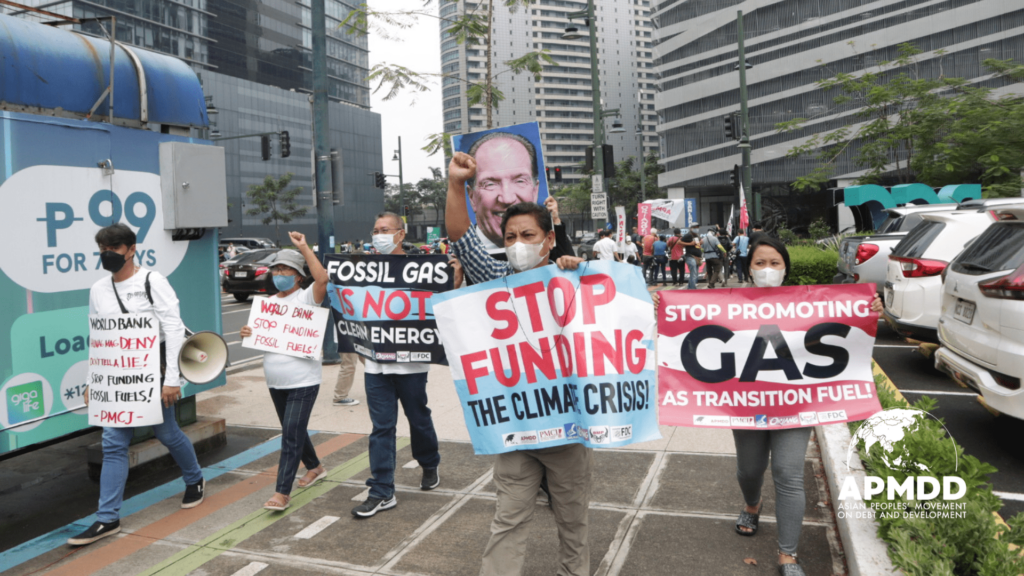 Actions in the Phillipines on World Bank Action Day!
Protesters with banners demanding the immediate stop to the finance of fossil fuels!
Photos by: Asian Peoples' Movement on Debt and Development
Public statement
Read here the Public statement of no confidence in World Bank President Davi Malpass:
14/10/2022 at noon
Washington DC
@World Bank HQ
WBExitFossilFuelsNOW
Since the Paris Climate Agreement (2016-2020),
the World Bank has provided:
$12 billion in direct project finance for fossil fuels in over 35 countries.
$10-$20 billion annually given as government budget support
=> representing a huge fossil fuel loophole as the World Bank does not restrict spending on fossil fuels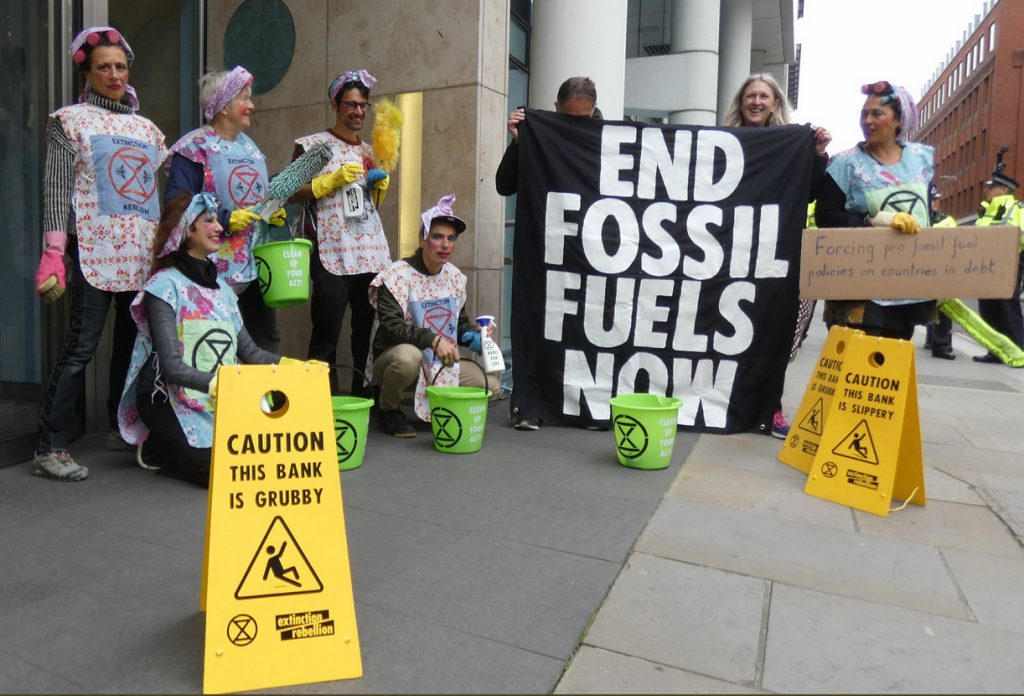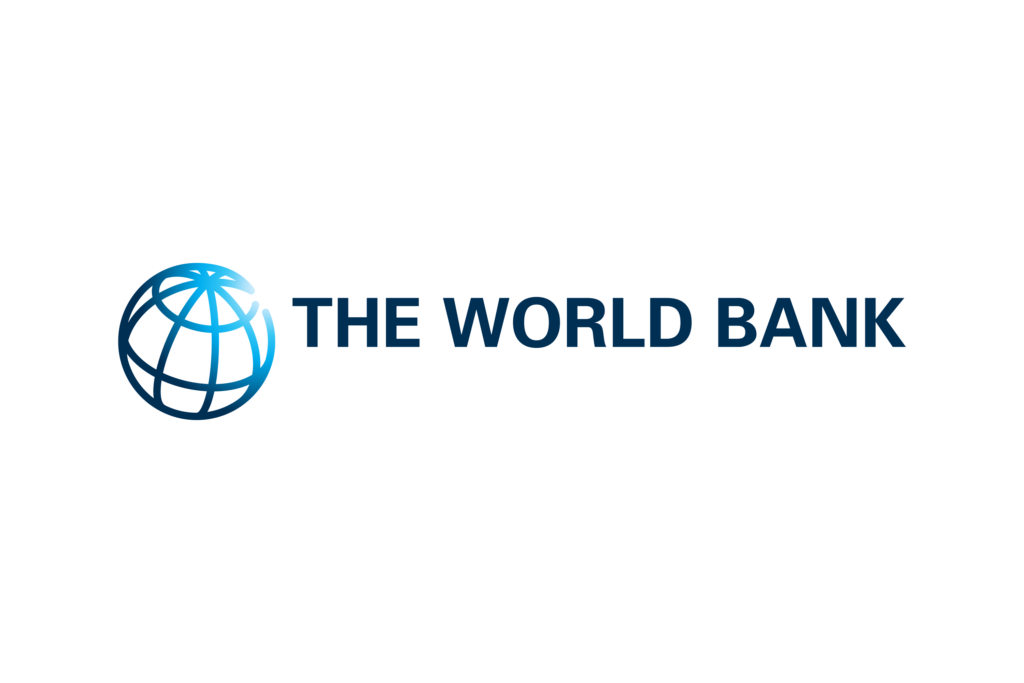 The World Bank (WB) is a multilateral financial institution headquartered in Washington, D.C. Its two main missions are to fight poverty in the world and to ensure more equitable prosperity that is also sustainable. The World Bank is supported by 189 member states and consists of 5 individual organizations. Therefore, we also often speak of the World Bank Group (WBG).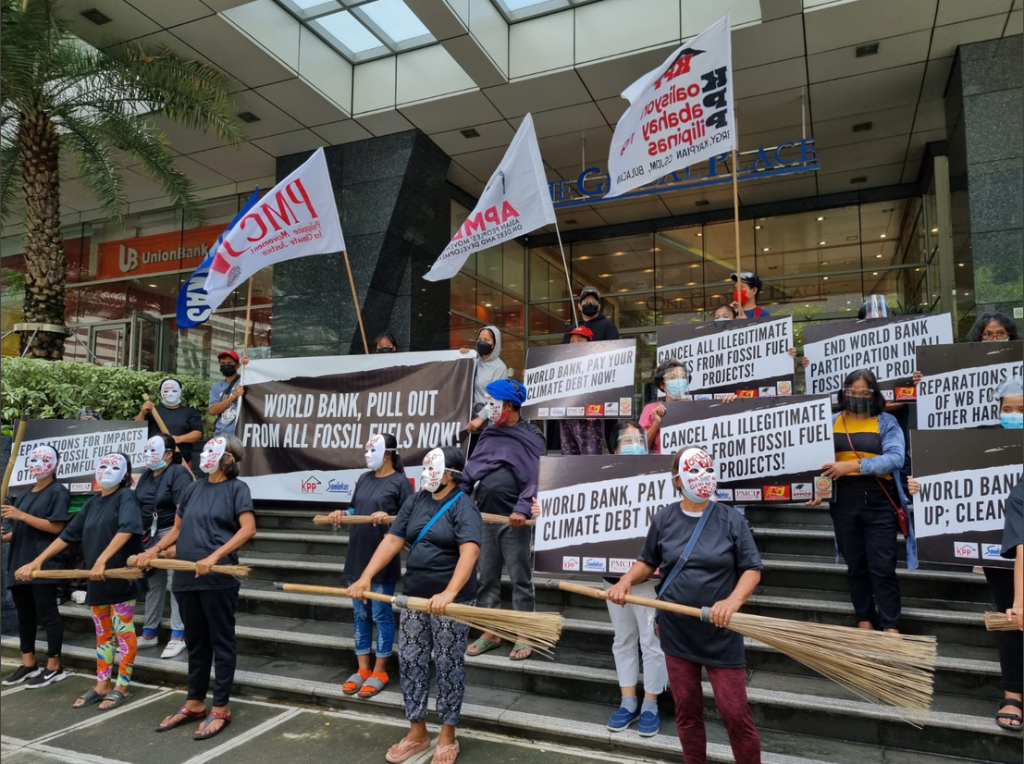 We are Civil Society. 
We work in networks in our regions and connect across continents. The rising temperature of the atmosphere endangers our future. Meanwhile the World Bank, despite the Paris Agreement, still supports the expansion of coal, oil and gas. Through direct and indirect measures, the World Bank creates incentives for many countries to pursue the expansion of fossil energies. Our goal is to get the World Bank and its donors out of all funding for coal, oil and gas NOW. 
Use the Hashtag: #WBExitFossilFuelsNOW & #WBActionDay
The @WorldBank is out of time to get out of fossil fuels. Join us on Oct 14th 2022 at noon to demand the Bank stop all investments in fossils now.
Have you heard of
the carbon bomb?
Watch the documentary on the World Bank and the situation in Guyana.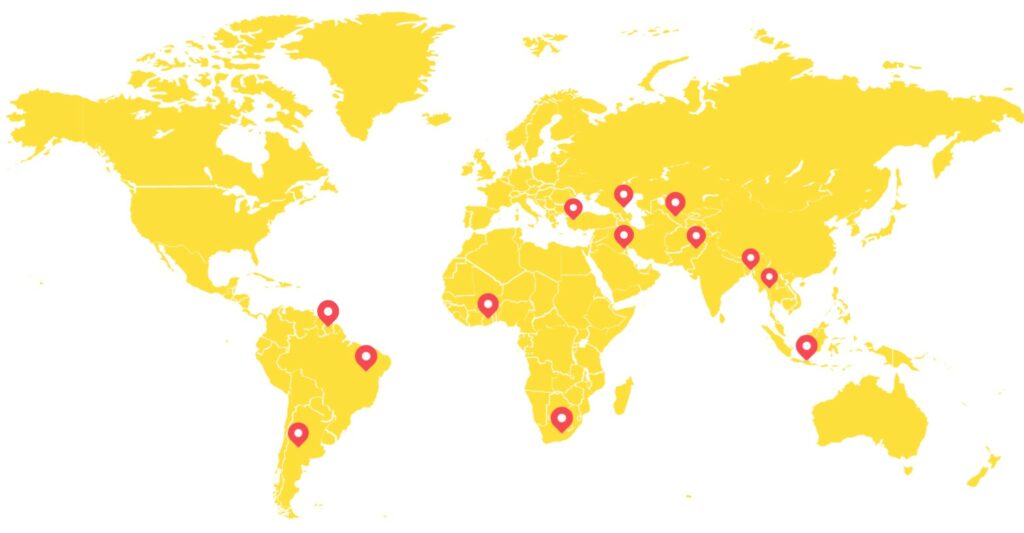 See where the World Bank is damaging our planet with their investments and assistance in fossil fuels.
On Oct. 6th the BIG Shift Global multi-stakeholder campaign released a report highlighting directly financed projects supported by the World Bank Group.
Click below the world map to read the full report.